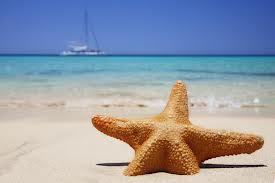 Writing is a challenge. Writing fiction, especially so. My fingers ready, poised above the keyboard to pound out a best seller while looking at that blank screen feels like a metaphor for my mind—nothing there, nothing to say. Nada.
At least when I wrote non-fiction, the approved book proposal was my road map, with a table of contents planned out months before I typed one word on that blank word document.
But writing fiction? A whole other beast, and one that terrifies me in the same way that cresting the first hill of a roller coaster does.
Growing up in Brooklyn, the Coney Island Cyclone was the ride that frightened me so, that I would tremble while waiting on line swearing that I was crazy to do this. My thoughts would race. Should I bolt? Go back to the entrance? No. I can't leave my friend to ride alone. Uh, oh, too late. Seated in a car, the attendant pulled the bar down over our laps. A bell rang, and we were off.
A quick turn and there it was. The. Big. Hill. My heart would pound knowing what's on the other side. Anxiety spiked even higher when I saw the sign posted where the climb began: DANGER! RIDE AT YOUR OWN RISK! Oh, crap.
That rush of adrenaline as the train crept up that rickety track then crested the hill, that's what I loved. The thrill of it overrode my fears. So there I was every summer, screaming my head off all the way down that eighty-five foot drop. It was a cocktail of impending doom and elation, and in under two minutes it was over.But what a ride.
Writing my first novel elicits the same feelings as riding the Cyclone. There's terror in digging into my well of emotions and opening it up like Pandora's box, allowing what's hidden into the light. But how can I write from the heart without that happening? And the learning curve? Understanding story structure, character development, plot points–Oh God. It's as steep as an eighty-five foot drop.
But I'm ready. I've pulled the bar down on my writing chair with fingers poised above the keyboard. I'm nervous but excited to climb that hill, take the plunge and will my thoughts to flow out onto the page as I spin the tale of Cassie and Marcus in Riverbend.
As the story goes…Life circumstances have Cassie moving back to her hometown after living out west for fifteen years. While in Riverbend getting things ready for the move she meets Marcus for the first time at a bar. The attraction between them could burn the place down. Later that night, she finds herself on the back of his Harley, and instead of taking Cassie home, Marcus rides to a quiet spot on a bluff above the river. A lot can happen on a Harley between a hot alpha male who hungers for her and a sexy woman ready to open to his desires.
Writing Fiction: It's a ride I have to take.